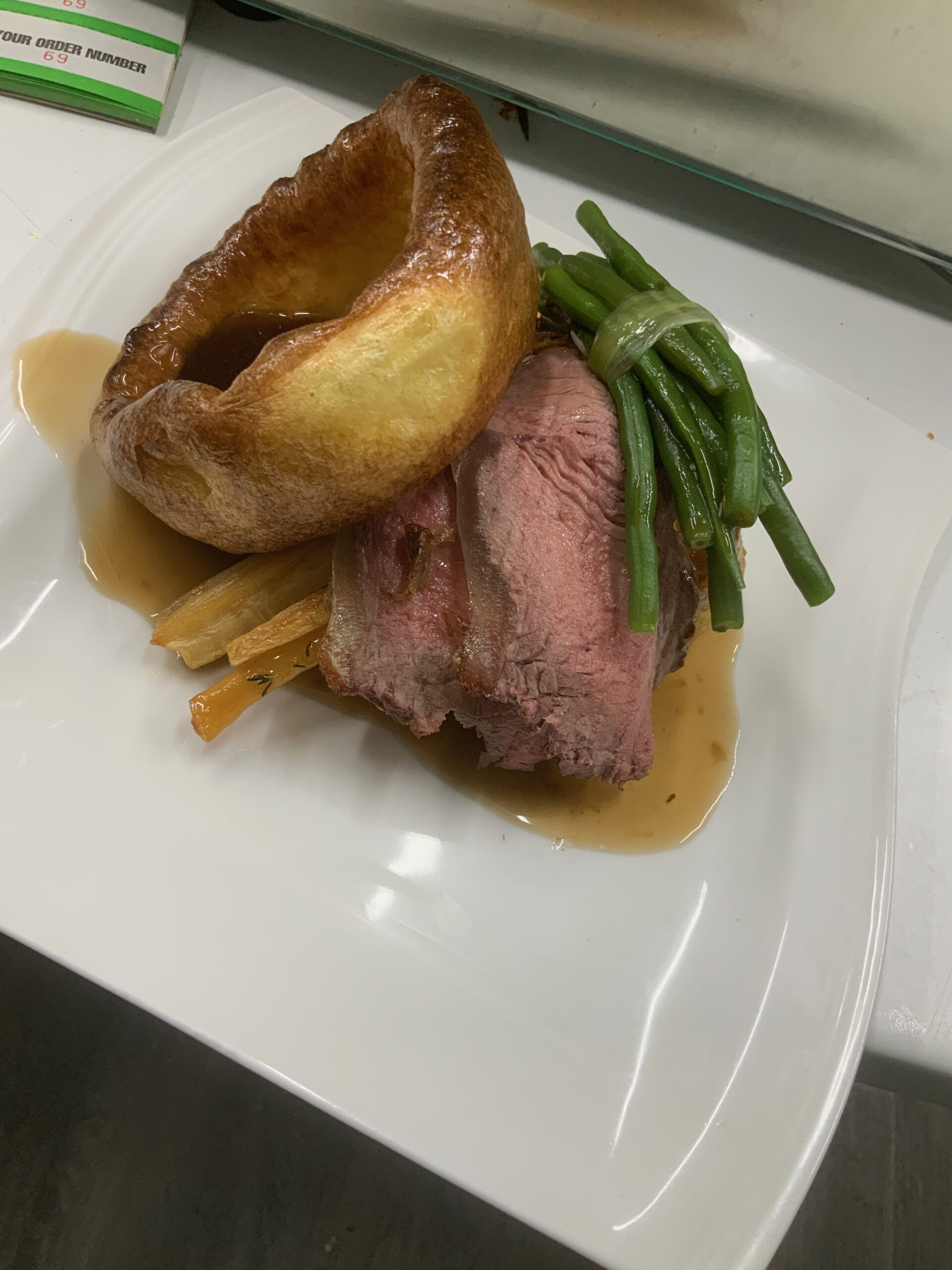 Slow Cooked Sundays – farm & field feasting
Sittings 12-5 
Pre-booking only.
BOOKINGS TAKEN UP TO 12 NOON SUNDAY – SUBJECT TO AVAILABILITY. 
PLEASE CALL 01242 222848.   
All day tables
Our non resident guests are welcome to arrive from 12.00 and stay with us for the afternoon to enjoy the swimming pool, Cobney Bar and other facilities. Roasts are served indoors and / or outdoors depending on your preference. Party tables are arranged to accommodate families and preferences.
Meats
We serve cuts and family joints of Pedigree Gloucester beef, Ryeland lamb and mutton, Gloucester Old Spot pork and Rod Adlington's chicken. We serve fully traceable wild Cotswold venison from our enigmatic friend, Mike Robinson.
Meat Free
We believe most of us eat too much meat and one of our objectives is to push the frontiers of meat free dishes. What we do not grow we buy locally to create exciting weekly seasonal surprises.
Children Welcome
Very welcome! We have a kid's menu.
Pets welcome
Very welcome!
Sample Menu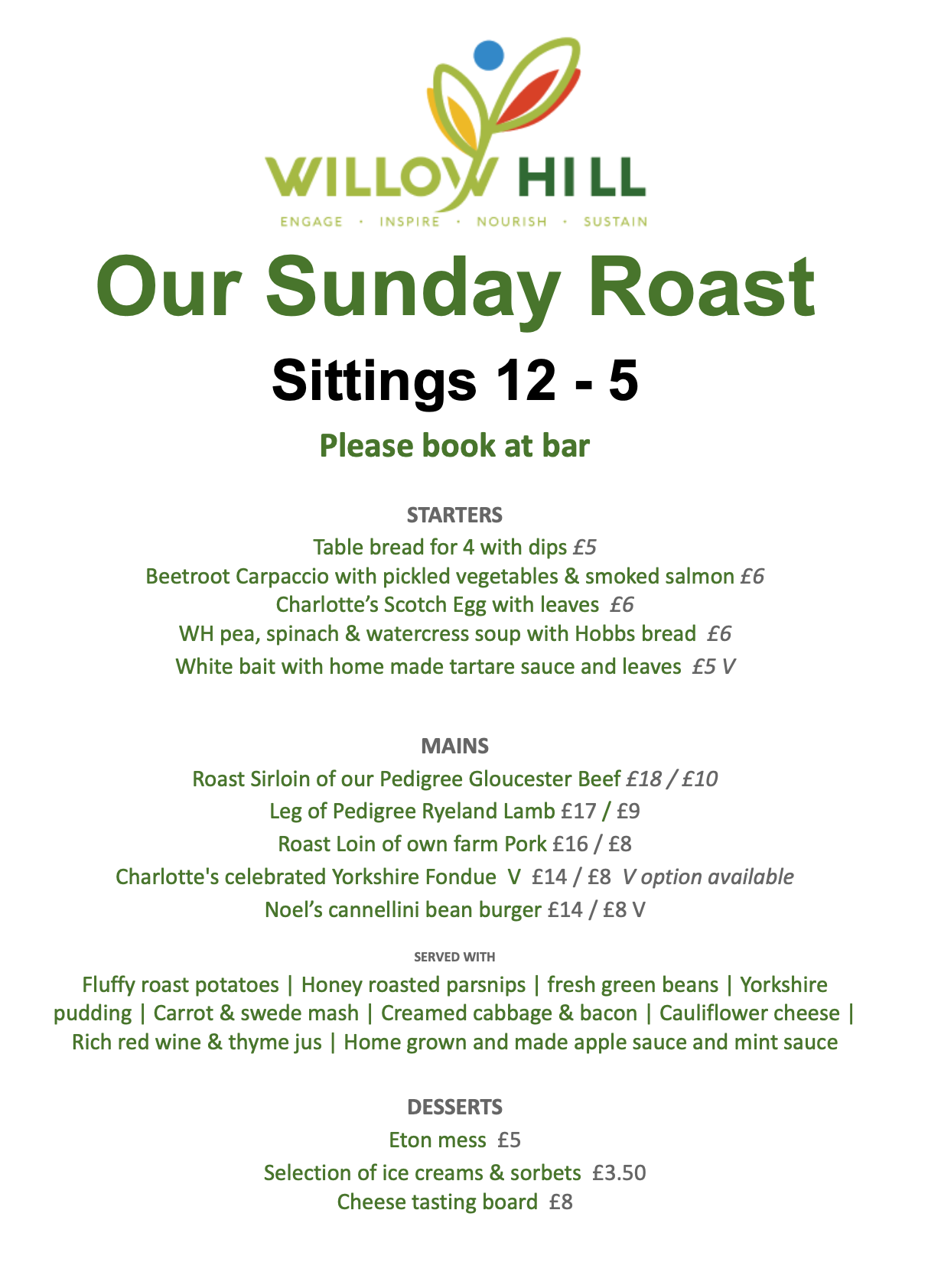 Get Sust! Events
Reconnect to yourselves, your planet and your food. Get Sust! weekends and camping events are designed to provide exceptionally fun and (we hope) potentially life changing experiences for singles, couples and families. They run from October to March. Register below for more information.
I AM INTERESTED IN
Get Sust!