Mexican Cookery Classes with Noel Morales
Sundays 11am
£95 per adult
LIMITED TO CLASSES OF 10 
This is your chance to learn from a Master Mexican chef!
Noel Morales—chef of El Refugio Mezcaleria and co-author of award-winning cookbook, The Native Mexican Kitchen—will be your guide as you journey through the world of Mexican cuisine and culture.
In this hands-on workshop you'll be making Mexican salsas, moles, tortillas, and more—all while Noel regails you with stories of the history and culture of his native people.
The class ends with lunch at our al fresco dining table enjoying the fruits of your labour along with a tall glass of local cider.
Classes are from 11-1pm followed by lunch (family members are welcome to join for the lunch).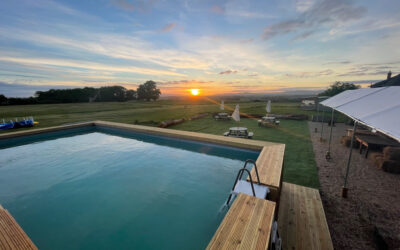 The best place to eat during the heat wave!
Get Sust! Events
Reconnect to yourselves, your planet and your food. Get Sust! weekends and camping events are designed to provide exceptionally fun and (we hope) potentially life changing experiences for singles, couples and families. They run from October to March. Register below for more information.
I AM INTERESTED IN
Get Sust!