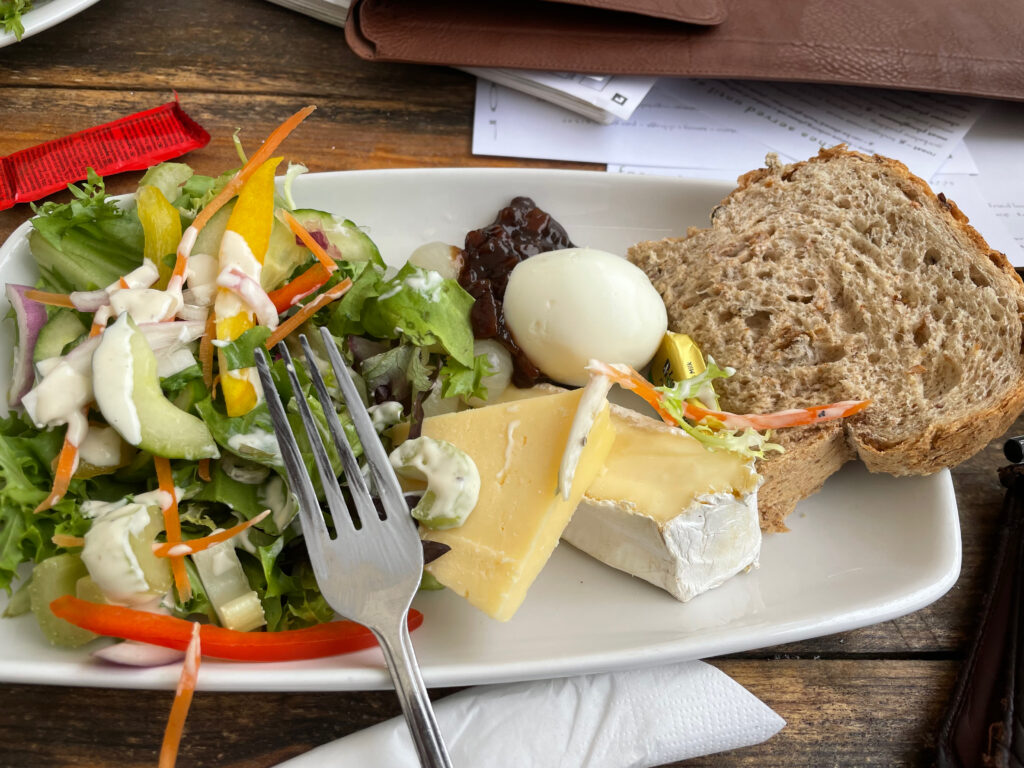 They call this a Ploughmans?!
Mature cheddar cheese.. NO – a slice of something insipid and mild from Nowhere Land
A fresh salad… NO – a spill of disinfected bagged leaves with a scalping of similarly air freighted Spanish pepper and cucumber
A small boiled egg – probably a caged hen's pride
A slice of cold powdery puffy bread 'designed' to be rustic
A processed pickle no doubt spewed out by the ton
A shy dressing designed to be so non offensive it inspires no one, least of all a poor wilting Spanish bagged lettuce leaf.
Pickled onions that that sink overnight hundreds of years of English learning to conserve seasonal surpluses to pack punch and flavour through the winter
It is the time this meal was re-invented, for those who wish to celebrate, enjoy and appreciate the simple pleasure of genuine honest ingredients.
This meal should be a seasonal celebration of English produce on a plate. Simple but engaging and inspiring. Willow Hill will grow for you and show you.