We tailor every experience to budget and wish. Simply, talk to us.
If you care about sustainability, about food, and are passionate for pure fun and great experiences, we will meet.
We can offer so much. 
Private banquets
Safari Picnics
BBQs
Leisurely lunches
Afternoon teas
Soirées
Summer parties
Celebrations
Extended family and group camping holidays
Weddings
Wellbeing experiences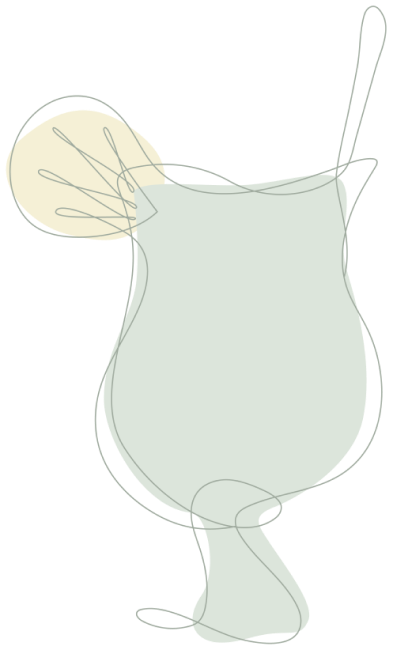 Since last year's Covid pop up, we have invested in the planning, infrastructure and facilities essential to delivering our vision.
TWO POOLS warmer than the summer sea
Our 32'x16' swimming pool is admittedly no sea, but we keep it much warmer and is saltwater (we have installed a plant that creates its own chlorine using salt water - much more sustainable and better on the skin).
The pool is overlooked by a furnished elevated sun terrace commanding a broad vista of Gloucestershire countryside. It incorporates a 6 person hot tub and enjoys all day table service. Our Duckling Splash!  features a 15' round heated outdoor saltwater pool. 
If you are a sea swimmer, the best we can do is suggest freshwater swimming spots in the River Severn (a 10 minute walk away) or in lakes at Cirencester Water Park (40 mins)  or some lesser known close to the Malvern Hills. 
Open daily from 8am until close of day. Casual dining and drinking eating with table service. Roofed with detachable panoramic side windows. Features a double faced log burner and Bose sound system for the evenings. 
We can take all the work out for a group booking and cook up a feast for you in front of your own laid banqueting table.
Alternatively, we can hire this with its fridge pre-stocked with the best local ingredients for you to prepare, BBQ, cook or medley in our giant party paella.  
Games and all weather dining spaces for family fun and gatherings. Serviced by bar and kitchen, and availale for all. 
Facing the Top Field with rear access into Cobney Bar and Mill Terrace. With fridge, freezer, double basin, preparation table, microwave and kettle. It also has charging points for appliances, phones and tablets.
Open from noon until 11pm daily
Our friendly team will proudly serve you from our outstanding range of artisan beers, ciders, spirits and wines and juices. and our own alcoholic and non alcoholic cocktails - all at very reasonable prices. 
Dining positions scattered around trees and communal fire pits - lit and fed all evening. Patio heaters, flame throwers and artistic tree lighting and projections all add to a magical atmosphere of an evening. 
This elm beamed oak floored former cider mill now comes alive again for private dining and evening functions, tastings and events. 
A cornerstone of our vibe is being non corporate. You may arrive as a guest - we wish you to leave as a friend.
We will take time to welcome and to know you. 
We are thoroughly informal 🙂
Our wish is you depart not just as a friend but with a nourished mind, body and soul, inspired by your experiences here

.
We will not always get it right. Like everyone, we are on a journey but we will do our best 🙂
Who wants to travel with a fire pit or BBQ? For campers we deliver a BBQ and a fire pit to your camp table for free!* for your stay, and supply a kindling & lighter starter kit and a daily wood top up service.
For those choosing to be our glamping guests we will even light, manage and restock your fires throughout your stay.
*subject to a £20 cleaning charge payable at end of stay.

Outdoor Friends & Family Play 
We can lay out a farm croquet lawn; set you up to play badminton, football, cricket, boules or table tennis. Better still, on a hot day, we can even facilitate water pistol wars with your family or friends. 
Equipment provision and set up is free, just subject to availability.
Craig, our incredibly soft Collie, looks forward to meeting everyone and adding to his list of chores (already including Protector of Hens; Minder of Ducks; and Food Litter Removals Expert).
His most cherished role, though, is as Children's Cricket Coach. This entails him dropping a tennis ball at the feet of the child and encouraging them to throw it as far as possible. Again, and again, and again.
We must credit him with this invention.
This is why we are afraid to tell him about the two baby Pygmy Goats arriving in mid July (pictured above with Mummy) as we feel we already know his answer - he will tell us he only has so many hours in the day and a lot of other children to work on. 
We have many trusted partners and can arrange many activities for groups, although we are creating a series of fixtures - like  Sunrise Sunday yoga,  and will  be adding these to our Experiences Calendar.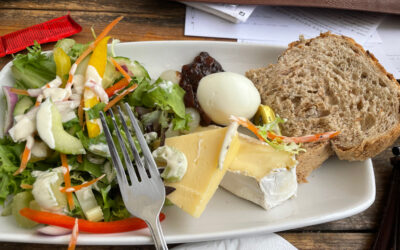 NO NO NO (and YUK! 10 reasons we are reinventing this meal this summer.
Get Sust! Events
Reconnect to yourselves, your planet and your food. Get Sust! weekends and camping events are designed to provide exceptionally fun and (we hope) potentially life changing experiences for singles, couples and families.
JOIN THE
Willow Hill Family
Please call us on 01242 222848 or email us to see how we can help!
Request a brochure, price list and booking form
For those seeking exclusive fully catered weekend hire for private celebrations