We're putting our food where our mouth is at Willow Hill and only using suppliers who are – or who are on the validation journey to becoming – Happerley Transparent.
We are in the process of adding to this list.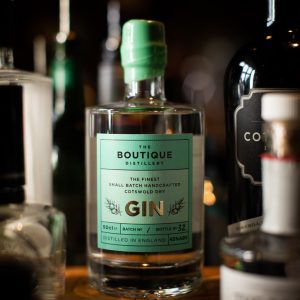 Home of authentic handcrafted fine Gin in the Cotswolds, here in Gloucestershire. Genuine small batch pedigree distilled by ex moonshiner Edward Harper.
Location: Gloucestershire, United Kingdom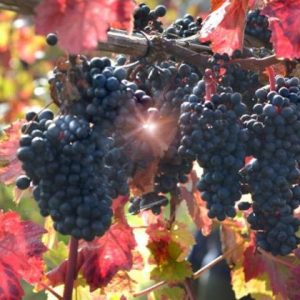 Brightwell Vineyard adjoins the south side of the River Thames, 1 mile north of the historic town of Wallingford and 8 miles south of the city of Oxford. Brightwell is continuing to explore the potential of English wine, and thus produces a wide range of styles; being particularly noted for the quality of its red wines, and its outstanding English Brandy.
Location: Brightwell Vineyard, Shillingford Road, Wallingford, Wallingford, Oxfordshire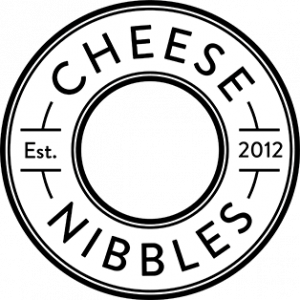 Based in the heart of the South Shropshire Hills, near Shrewsbury, is where our story began! We only use the finest ingredients, which are ethically sourced including those ingredients granted the status of a protected designation of origin including our Stilton and Parmigiano Reggiano. This ensures we maintain the highest quality with each and every pot.
Location: Oak Tree Farm, Frodesley, Frodesley, Shrewsbury, Shropshire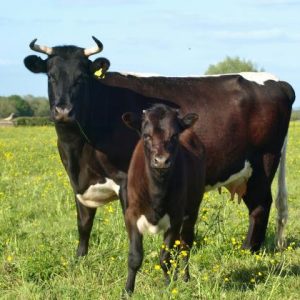 Everes's Farm is owned by Clifford and Helen Freeman and their children Gabbie 10 and William 8 years. The farm is home to the Noent herd of Gloucester Cattle, Everes's flock of Ryeland sheep and various other local breeds including Gloucester Old Spot pigs, Kharki Campbell ducks and West of England geese.
Location: Everess Farm, Chapel Lane, Redmarley, Gloucester, Gloucestershire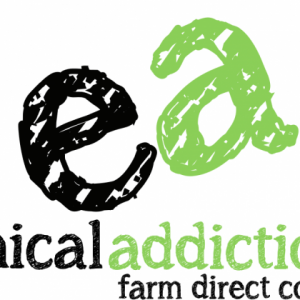 Ethical Addictions Coffee Roasters
Sourcing and supplying great coffee and excellent service to cafes, hotels, restaurants, churches, coffee shops, offices and discerning individuals
Location: Rear Warehouse, 69A Alvin Street, Gloucester, Gloucestershire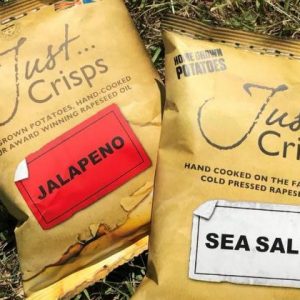 Producing Britain's only 100% British Crisps from potatoes and rapeseed oil all produced on the farm is the unique claim to fame for Just Crisps. It's a story or diversification, and sustainable self-reliance.
Location: Wade Lane Farm, Wade Lane, Hill Ridware, Rugeley, Staffordshire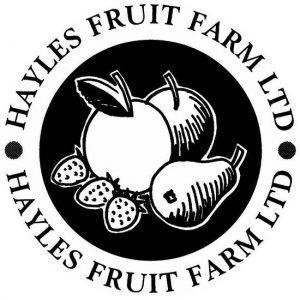 Hayles Fruit Farm covers approximately 100 acres of picturesque countryside on the outskirts of the Cotswold market town of Winchcombe, Gloucestershire. With origins back to 1880 the land, along with 4 other fruit farms on the edge of the town, was initially planted with apples & Cob nuts under the instruction of Lord Sudeley.
Location: Hayles Fruit Fram, Hailes, Winchcombe, Cheltenham, Gloucestershire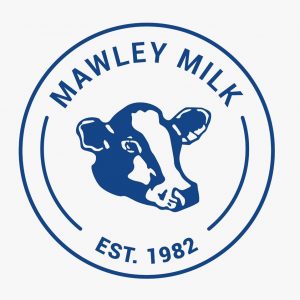 Mawley Milk is a family business, run by two generations of the Robinson family. We have been processing milk in our little on-farm dairy since 1982. The milk is all from our own Mawley Herd, named after their home farm – Mawley Town, in Cleobury Mortimer, Shropshire. The herd is at the heart of our mixed arable, dairy & beef farming business.
Location: Mawley Town Farm, Cleobury Mortimer, Kidderminster, Shropshire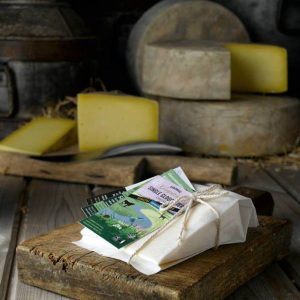 Simon Weaver Cotswold Organic Cheese
Fresh organic milk from 'the girls' (the Friesian cows) at Kirkham Farm is taken to the Creamery each morning, where it is lovingly turned into a new batch of cheese. Made from 100% cows milk, the cheese is traditionally made and is available in three different varieties.
Location: Kirkham Farm, Upper slaughter, Upper Slaughter, Gloucestershire, GL54 2JS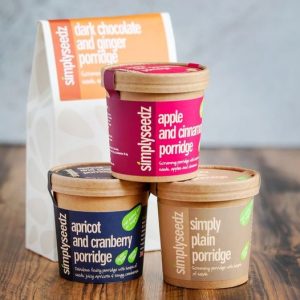 Our delicious and nutritious dairy and sugar-free fruity porridge and baked pumpkin seeds are enjoyed by many, including athletes, cyclists and Claire Cashmore Paralympian Gold & Silver Medalist Rio 2016 who has our products as part of her nutrition plan.
Location: Hollow Ridge, Earls Common Rd, Stock Green, Nr Redditch, Worcestershire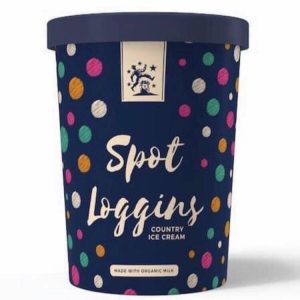 All "Spot Loggins" ice creams are produced with the finest organic milk from their cows, and wherever possible, local fruit is used to enhance the natural flavourings used in their wide range of flavours.
Location: Bretforton House Farm, Bretforton, Evesham, Worcestershire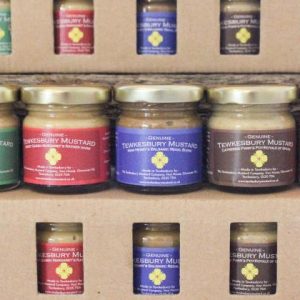 The Tewkesbury Mustard Company
We are the only producers of Tewkesbury Mustard who make our Mustard in Tewkesbury. We are continuing a tradition that dates back before the 16th century. An artisan product that was famous throughout the land, mentioned in Shakespeare's Henry IV and recommended in many old recipe books through-out history.
Location: Hoo House, Gloucester Road, Tewkesbury, Gloucestershire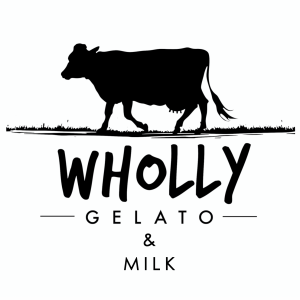 Here at Barhouse Farm, we have a beautiful herd of many different colours, producing free range (under the Pasture Promise label) milk. We also take that milk to produce a lovely Italian-style ice cream – Gelato.
Location: Barhouse Farm, elmore, Elmore, Gloucester, Gloucestershire
Get Sust! Events
Reconnect to yourselves, your planet and your food. Get Sust! weekends and camping events are designed to provide exceptionally fun and (we hope) potentially life changing experiences for singles, couples and families.
JOIN THE
Willow Hill Family
Please call us on 01242 222848 or email us to see how we can help!